Nickel pipe-07
Products Visitors:633
Product Name:Nickel pipe-07
Package:Standard export wooden case
Size:According to the requirement
Model:SMN-07
Products description:
Item:

Nickel alloy Incoloy 800 800H 800HT 825 pipe and tube

Material:

Monel/Inconel/Hastelloy/Duplex Steel/PH Steel/Nickel Alloy

Shape:

Round,Forging,Ring,Coil,Flange,Disc,Foil,Spherical,Ribbon,

Square,Bar,Pipe,Sheet

Grade:

Duplex: 2205(UNS S31803/S32205),2507(UNS S32750),

UNS S32760(Zeron 100),2304,904L

Others: 253Ma,254SMo,654SMo,F50(UNS S32100)F60,

F61,F65,1J22,N4,N6.,etc

Alloy : Alloy 20/28/31;

Hastelloy: Hastelloy B-2/B-3/C22/C-4/S/ C276/C-2000/G-35/G-30/X/N/g;

Haynes: Haynes 230/556/188;

Inconel Series:

Inconel 600/601/602CA/617/625/713/718/738/X-750,Carpenter 20;

Inconel 718/UNS N07718/DIN W. Nr. 2.4668,Inconel 601

/UNS N06601/DIN W. Nr. 2.4851,Inconel 625/UNS N06625

/DIN W. Nr. 2.4856,Inconel 725/UNS N07725,Inconel X-750

/UNS N07750/DIN W. Nr. 2.4669,Inconel 600/UNS N06600

/DIN W. Nr. 2.4816

Incoloy: Incoloy 800/800H/800HT/825;

GH: GH2132,GH3030,GH3039,GH3128,GH4180,GH3044

Monel: Monel 400/K500/R405

Nitronic: Nitronic 40/50/60;

Nimonic: Nimonic 75/80A/90/A263 ;

Wire: 0.01-10mm

Strip: 0.05x5.0-5.0x250mm

Bar: φ4-50mm;Length 2000-5000mm

Pipe: φ6-273mm;δ1-30mm;Length 1000-8000mm

Sheet: δ 0.8-36mm;Width 650-2000mm;Length 800-4500mm

Standard:

AISI,ASTM,DIN,EN,SUS,UNS etc

Test report:

ISO,SGS,BV.,etc

Application:

High temperature components such as turbine blades, guide vanes,

turbine disks, high pressure compressor disks,machine manufacturing

and combustion chambers used in the manufacture of aviation,

naval and industrial gas turbines.

Package:

Standard export wooden case or as required

Price Term:

FOB,EXW,FCA,CIF,DDP.,etc

Payment:

T/T,L/C,West Union or by Cash

Delivery time:

≤15days or according to contract requirement

Exported to:

British,Canada,Australia,Russia,Japan.,etc.
Chemical Compositions:
Item
600
601
617
625
690
718
X750
825
C
≤0.15
≤0.1
0.05-0.15
≤0.08
≤0.05
≤0.08
≤0.08
≤0.05
Mn
≤1
≤1.5
≤0.5
≤0.35
≤0.5
≤0.35
≤1
≤1
Fe
6-10
rest
≤3
rest
7-11
rest
43960
≥22
P
≤0.015
≤0.02
≤0.015
--
--
--
--
--
S
≤0.015
≤0.015
≤0.015
≤0.015
≤0.015
≤0.01
≤0.01
≤0.03
Si
≤0.5
≤0.5
≤0.5
≤0.35
≤0.5
≤0.35
≤0.5
≤0.5
Cu
≤0.5
≤1
--
≤0.3
≤0.5
≤0.3
≤0.5
1.5-3
Ni
≥72
58-63
≥44.5
50-55
≥58
50-55
≥70
38-46
Co
--
--
10-15
≤10
--
≤1
≤1
--
Al
--
1-1.7
0.8-1.5
≤0.8
--
0.2-0.8
0.4-1
≤0.2
Mo
--
--
8-10
2.8-3.3
--
2.8-3.3
--
2.5-3.5
B
--
--
≤0.006
--
--
--
--
--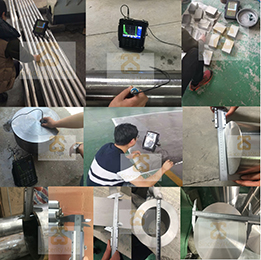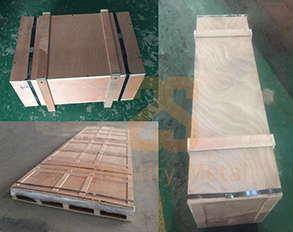 New Products
Relative Keywords
You may also be interested in:
Business Type: